A late add PS provided on 3 January, from my home in Ourimbah:
Oops. While scrutinising my photographic accounts on 'the list so far' component of this blog, I noticed that my only sighting of Black Rosy-finch for the year appears, from the photos I took of it, to be a very dark Gray-crowned Rosy-finch. The real bummer is that I would have expected to see additional Black Rosy-finches at the Ruby Mountains search area for Himalayan Snowcocks. I saw several small groups in 2016. But none this year. So it looks like I'm to suffer the dreaded 'De-tick', which leaves my year-list at 839 +1 (in all likelihood, 840). I've made the change on 'the list so far'. Damn.
After leaving Adak Island on December 28th (which was touch and go due to almost constant 40mph winds), Robyn and I spent the last three days of the year sort of filling in time, in the absence of any fresh rarities to chase in the setting sun of 2019. It really felt wrong – and in hindsight, I wonder if the current White-cheeked Pintail in Florida will be ruled 'wild' – there sure are a lot of people twitching it. Oh well. We spent a day NW of Seattle hoping to fill a couple of photographic 'holes', without success, then a day west of Houston for the final Big Year gong, successfully photographing a couple of species that I'd failed to capture with the camera earlier. Both days have been anticlimactic. Although I'm sure I'll find the time for a nice wrap-up of the insane year in North America, I figured that this brief fill-in  is deserved by anyone wondering  how my  year-list finished  up. My last 'tick' came in the form of the pair of magnificent Whooper Swans on Christmas  afternoon. It is presently impossible for me to reconcile the 'calendar time' of these last 365 days, with my well-worn perception.
I'll write this  stuff up in the fullness of time, but here  are my early summary thoughts: Alaska was good this year; I did OK with Hawaiian seabirds (but the next person to follow should do even better); I did well with Hawaiian birds generally, though disappointed that Mariana Swiftlet didn't  respond  to some pretty big efforts; that going for some of the more difficult 'common' birds early  in the  year proved wise; that sticking to west coast repo cruises, and the annual San Diego 5-day pelagic  and skipping out completely on one-day pelagic trips off northern California was smart. On the other side of the  ledger,  I did miss a few birds due in combination to my five brief trips home to Australia, and good old fashioned stupidity. More telling however, was the relative paucity of mainland rarities – Arizona, Texas, and Florida during 'both' winter periods of the 2019 calendar year. My guess is that this timing made the difference  of a half dozen or so species.  Anyhow, I'll do some number crunching and summary writing at this web address before long.
Most importantly to me, I feel OK about my level of passion and intensity throughout all but the darkest hours, and perhaps the final two months. With rare exception, I opted for the road that seemed the right one,  with no prisoners knowingly taken.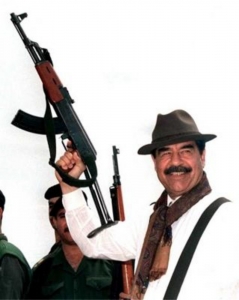 There are a few hours before our Sydney flight  takes off, and if I can remember anything worth annexing, I'll do so. I'll also send thanks to the many people to whom I owe thanks, in the fullness of my readjustments, and include additional thanks on this blog. Soonish. Meanwhile, sincere best wishes to you all  – may 2020 be your biggest year. Special thanks to the birders (Joe Lill included – more about his role in all of this in future post) who followed the ABA big year efforts of myself, Amanda, Dick, Gaylee, Tammy and David on Birdforum.
For Auld Lang Syne
We too have run around the slopes
And picked the daisies fine
We've wondered many weary foot
Since Auld Lang Syne
https://birdingyear.com/wp-content/uploads/2020/01/20180722-16402600014679-02682268en_Masterfile-copy.jpg
1000
1500
John Weigel
https://birdingyear.com/wp-content/uploads/2018/09/top_banner.jpg
John Weigel
2020-01-02 13:51:55
2020-01-17 17:13:51
Outta the stadium